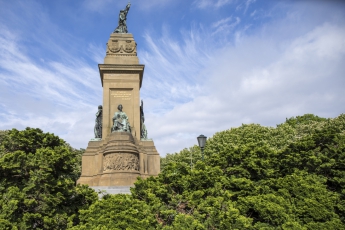 The Hague roots with a Frisian touch
Since the 1920s, we have carried the name Frisia Makelaars with pride. The founder guided Frisian clients who wanted to settle in The Hague. Since then, we have been active in residential and business real estate. That explains our broad view and extensive knowledge of the region Haaglanden. We attach great value to personal guidance in buying, selling, and renting. Looking closely at the market, listening to you, but especially with you in mind. After all, you are facing one of the most important decisions of your life. You can only offer added value if you have the expertise, and we have that! We are in mortgages, insurance, valuation, market research, and market analysis at home. In addition, we have in-depth knowledge of ground lease, appropriation, or land exploitation. Not unimportant in a world that is constantly changing.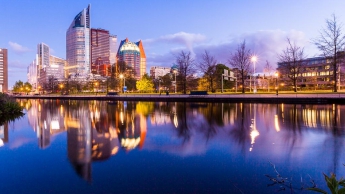 Frisia Makelaars stands beside you
Forty enthusiastic professionals, full of knowledge and experience. Each with their specialism. The lines between colleague advisors are short so that we can switch quickly, which means that the right advisor is always at your side, at the right time. A reassuring thought, we think. In addition, we are part of the Dynamis cooperation. We have joined the forces of twelve regional real estate offices, with thirty branches throughout the Netherlands. That is even more expertise and knowledge that we can draw from to serve you even better.
Frisia Makelaars staat voor
Ruim veertig enthousiaste vakmensen, die boordevol kennis zitten en veel ervaring hebben. Goed kijken naar de markt, maar vooral met u meedenken.
Onze passie voor het vastgoed is wat ons drijft. Wij begeleiden en adviseren graag in een van de belangrijkste beslissingen in uw leven.
Wij hechten veel waarde aan persoonlijke begeleiding bij (ver)koop en (ver)huur. Wij zijn graag een luisterend oor en beantwoorden al uw vragen.
What do our clients say?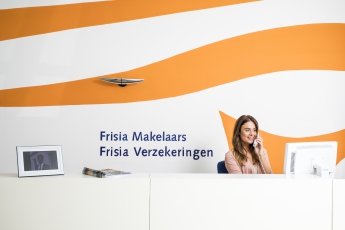 Torenvalklaan 57
Geweldige begeleiding, tips en adviezen! Heel attent en vlot. Veel dank hiervoor bij de verkoop van ons huis!
[SE115902]
Wij hebben de rondleiding positief ervaren, daar de makelaar uitgebreid de tijd nam en wij hem qua persoon heel prettig vonden.Wat ons betreft hebben we geen verbeterpunten.
[SE116200]
We zijn heel prettig begeleid door Edwin.
Via Verdi 97
Goede relatie met verkopende en aankopende partij heeft geholpen om proces tot een goed einde te brengen. Edwin straalt vertrouwen uit in zijn vak en de goede afloop wat prettig is. Ook weer een compliment voor Boukje trouwens. Een goed stel dat elkaar versterkt.