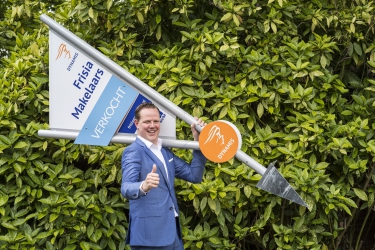 Selling your house
You want to sell your house. But how do you reach the right target group of potential buyers, what is the right asking price, and how can you best negotiate? With us, you are at the correct address!
Frisia Makelaars would like to be of service to you. We will ensure that your home is presented distinctively and found by potential buyers. Both 'on the street' and in an online environment, we will bring your house to the attention of potential buyers. In addition, our brokers have the most experience, market knowledge, and expertise.
We look forward to a successful sale and pleasant cooperation! Please make an appointment with us directly for a pre-sale meeting. In this personal meeting at your home, we will be pleased to get acquainted and inform you about the service and added value of Frisia Makelaars for your sales process. Together we will find the best sales strategy and give you honest advice.
The intake meeting is always without obligation and free of charge.
Sell your house now with Frisia Makelaars
What can we do for you?
When it comes to a house, it's almost always about the price. There is a difference between a valuation (the 'price tag' that we eventually put on the house) and the appraisal. This all leads to a price that the estate agent deems reasonable and promising in the market. A good valuation is therefore essential, it is the foundation under the purchase or sale. The sales price is partly determined on the basis of current market data, knowledge of the neighbourhood and the years of experience of our staff.
Well-thought-out marketing
At Frisia Makelaars you will also find the specialists who know how to present a house optimally. And that means details. Good photography and putting those photos in the right order on, for example, Funda. Using social media cleverly. Making a brochure if necessary. We determine the use of media and communication for each property in consultation with you.
Making the house irresistible
Moving potential buyers from the Internet to a house is a challenge in itself. On the Internet, they can be gone with one click, so we have to do better than others. Then we help to get the house itself in optimum condition for the viewing. At that moment it is good that Frisia Makelaars can take a fresh look at your house. Then you will notice what possible buyers might also notice. Sometimes it is advisable to call in a home stylist. We leave no stone unturned.
Our specialists are thoroughly skilled in guiding viewings. They can present the house and answer questions with enthusiasm and yet the necessary professional distance. Those questions can be valuable in the continuation of the negotiations.
Steering negotiations in the right direction
That, too, is a profession in itself: bidding, weighing up the counter-offer. Sensing where there is room or where the boundary has been reached. Of course, this always involves working together with the seller. Frisia Makelaars is able to deal professionally with the luxury situation that arises when there are several buyers on the coast.
Acting on time: the deed of sale
Once the buyer and seller have agreed on the price and the date of transfer, the deed of sale can be drawn up. We know exactly where to pay attention at this crucial stage, what your rights and obligations are. Once the deed of sale has been signed by both parties, the buyer still has three days to reflect on it. It is important not to make any costly mistakes here. Frisia Makelaars will protect you from this.
Accompanying you to the notary
It is always a festive moment: the transfer at the notary. In the run-up to that moment we have prepared and checked all the documents, such as the deed of delivery and the settlement invoice. Frisia Makelaars also makes a last round of the house to be delivered. Then it is time for the final handshake: your house is sold, or you have just bought a new home.
Going to the notary with you
It is always a festive moment: the transfer at the notary's office. In the run-up to that moment, we prepare and check all documents, such as the deed of transfer and the bill of settlement. Frisia Makelaars also make a final round through the house to be delivered. Then it is time for the final handshake: your house is sold, or you have just bought a new home..
What do our clients say?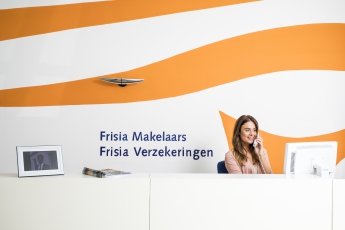 Torenvalklaan 57
Geweldige begeleiding, tips en adviezen! Heel attent en vlot. Veel dank hiervoor bij de verkoop van ons huis!
[SE115902]
Wij hebben de rondleiding positief ervaren, daar de makelaar uitgebreid de tijd nam en wij hem qua persoon heel prettig vonden.Wat ons betreft hebben we geen verbeterpunten.
[SE116200]
We zijn heel prettig begeleid door Edwin.
Via Verdi 97
Goede relatie met verkopende en aankopende partij heeft geholpen om proces tot een goed einde te brengen. Edwin straalt vertrouwen uit in zijn vak en de goede afloop wat prettig is. Ook weer een compliment voor Boukje trouwens. Een goed stel dat elkaar versterkt.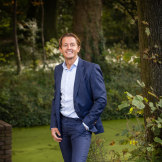 Your specialist
Edwin Rosenbrand
Real estate agent
070 - 3420101
Contact